Ungraded Under Vehicle Search camera with 7 inch LCD screen
Product Features:
The visual vehicle inspection mirrors with the function of Video Recording, using multi-media player with a 7-inch LCD screen and DVR, not only can process real-time checks, but also to screen checked record for future view.
Specifications:
Working voltage: DC12V
Operating Current: 220mA.
LCD screen: 7 inch high-definition screen
camera: 1 / 3 "Sharp-chip
power supply: large-capacity rechargeable battery
Lens angle: 3.6mm wide-angle lens.
Three back wheels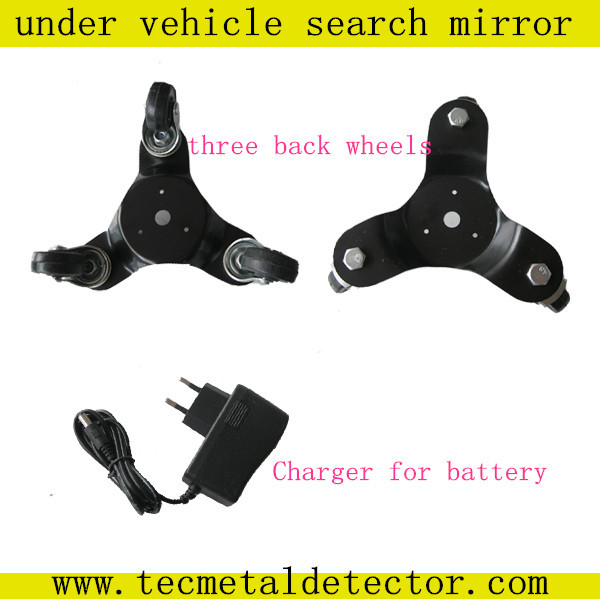 1,CAMERA:
Resolution: 1 / 3 inch
chip: 420 line Sharp CCD
Power Supply: DC12V
automatic infrared night vision function
2,LCD/DVR
Screen size: 7 inches
Resolution: 480 * 320 * RGB
Power supply: Built-in 3.7V rechargeable battery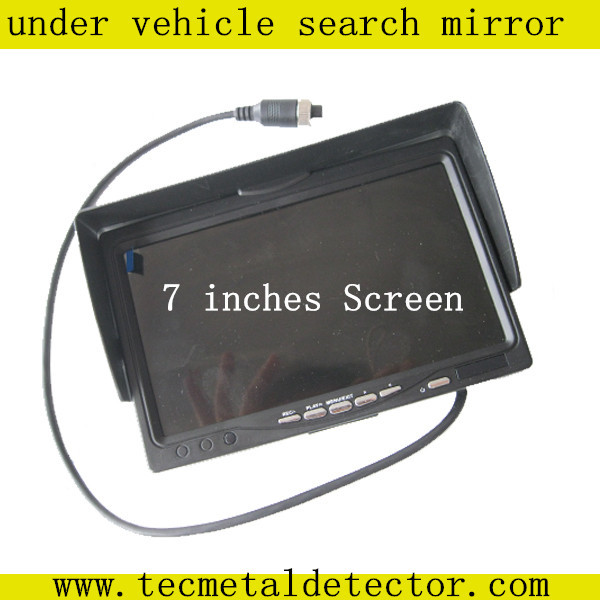 BATTERY
1 HOST BOX CHARGE
When the screen images distorted or no images and the indicator behind the host box is not extinguished, you should charge the host box. Using the 13.8V/1000mA charger to change the Host Box, at the process,at forst it is red,when full, it is green
2 LCD/DVR CHARGE
When appears the low-voltage logo on the screen or automatic shutdown, you need to use the 5V/1A of small charger to charge the DVR.Charging time is normally 4-8 hours, preferably not more than 8 hours, or DVR's Built-in battery life will be affected. In the process of charging, DVR the will be a small indicator light is red on the lower right corner of DVR , green when it is full.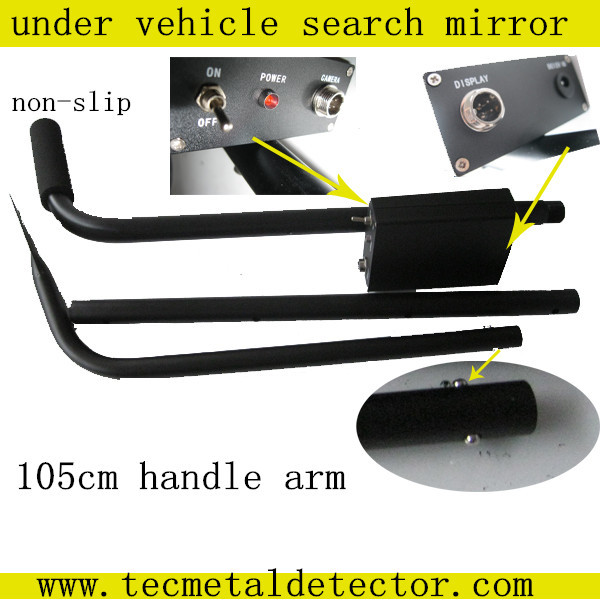 PACKAGE LIST
One Camera
One Host Box(with Aluminum)
One DVR /LCD
Two Charger (13.8V/1000mA,5V/1A)