The temperature security door is to measure the temperature of the forehead of the visitors through the movable temperature probe. The obvious advantage of the lifting temperature measurement security door is that it has high accuracy and high reliability in short distance measurement.
Use AI technology to accurately lock the forehead of visitors and quickly complete the body temperature measurement. The whole measurement process is short time and high precision, which ensures the work efficiency and the safety of security personnel. At the same time, the lifting temperature security door integrates ID card recognition, which can record the identity information and body temperature data of the visitors passing through, and is compatible with other technical functions.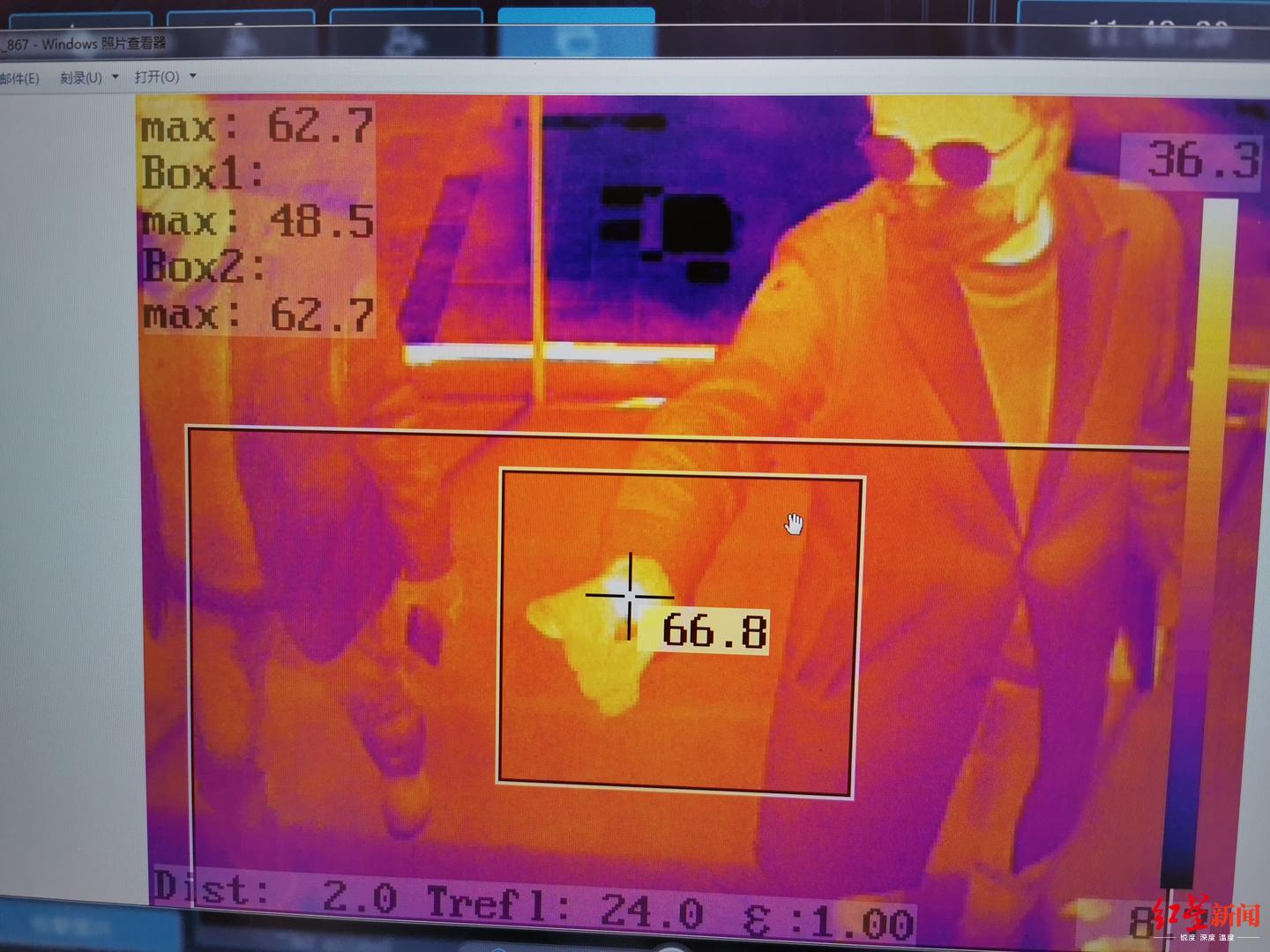 After the temperature detection door is put into use, it can avoid frequent contact with the crowd and provide better epidemic prevention protection for the front-line staff in the service area. "When the flow of people is large, we have to stand for several hours, and we have to keep close contact with passengers all the time. The use of temperature measuring door relieves our work pressure." Security guard Xie Shuijin said.
In the bayberry service area with larger traffic volume, we can also see a "staff member" who works without stopping. The spray disinfection robot takes the place of artificial killing from disinfection, cleaning and dynamic patrol. The disinfectant used by the robot is atomized ethanol disinfectant, which is harmless to human body. It can kill the ground and air in all directions. The radiation range is about 3 meters, and it takes about 3 minutes to kill 100 square meters of space.
The disinfection robot can automatically navigate to avoid obstacles, intelligently plan the path, and automatically return to the pile for charging. The staff can download APP remote control through mobile phone, or set up a time automatic mode of disinfection. In the population gathering area and building dead corner, automatic prolonging kill time can be set up, and spray concentration can be increased.