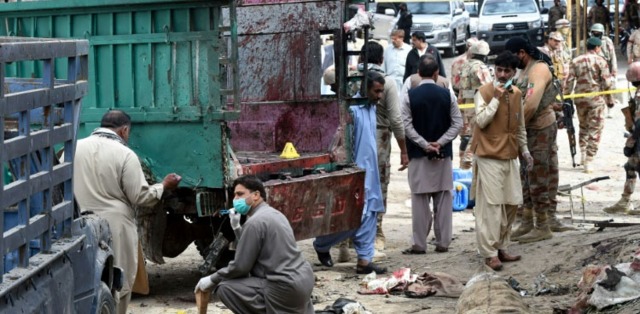 At least 20 people were killed and 48 injured in a bombing attack on a vegetable market in Quetta, the capital of Balochistan province in southwestern Pakistan.
According to local media reports, the attack occurred in a settlement of Shia Hazara in the vegetable market, and an improvised explosive device hidden in the potato was detonated. After the explosion, the police quickly arrived and blocked the scene. The wounded were rushed to the local hospital for treatment. There are no organizations or individuals claiming responsibility for the attack. The police said that further investigations are still underway.
After the incident, Pakistani President Arif Alwi and Prime Minister Imran Khan all strongly condemned the attack. Alwi said that such attacks will only strengthen the Pakistani people's determination to completely eliminate the threat of terrorism. Imran Khan ordered the authorities to immediately investigate and take the necessary measures to ensure the safety of the local population.
Image source Pakistan ARY News TV website
Source: People's Daily Client