Putin's visit to the new episode: was asked to pass the "security gate" alarm actually rang?
Reprint November 17, 2018 00:02
LINK: https://youtu.be/ZkN_53w2xv0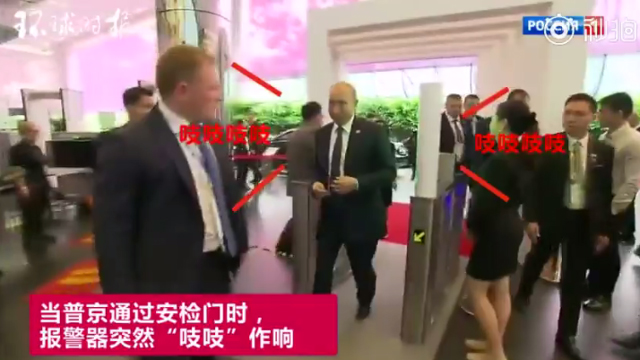 Russian President Vladimir Putin's first visit to Singapore during the ASEAN Summit attracted attention and every eye-catching netizen discovered that at the moment of Putin's entry into the summit, the security check was "not closed" and the slamming of the gates made people laugh.
According to Russian media reports, Putin attended the Russia-Asian Summit at the Suntec International Convention and Exhibition Center on the morning of Wednesday (14th). When entering the venue, Putin was asked to enter through the "security gate."
It can be seen from the video that when Putin passed the gate, the scene snorted, but Putin entered the venue and no one stopped him.
According to reports, the Russian media seems to have some surprises about Putin's passing through the "security gate".
According to the Global Times, Kremlinpool_RIA, the press reporter of the Russian News Agency, later issued a message on Twitter: "The world was shocked by the news that Putin was asked to pass the security gate in Singapore." However, Kremlinpool_RIA went on to explain further. The entrance is not a security gate, but an entrance with a turnstile.
The video of "Putin's security check" was immediately spread on the Internet, and netizens also spoofed. Some people joked and wrote: "I knew that Putin is a robot", and some people said, "Maybe Putin has brought it... Tetris", the imagination is very rich.