Schematic View: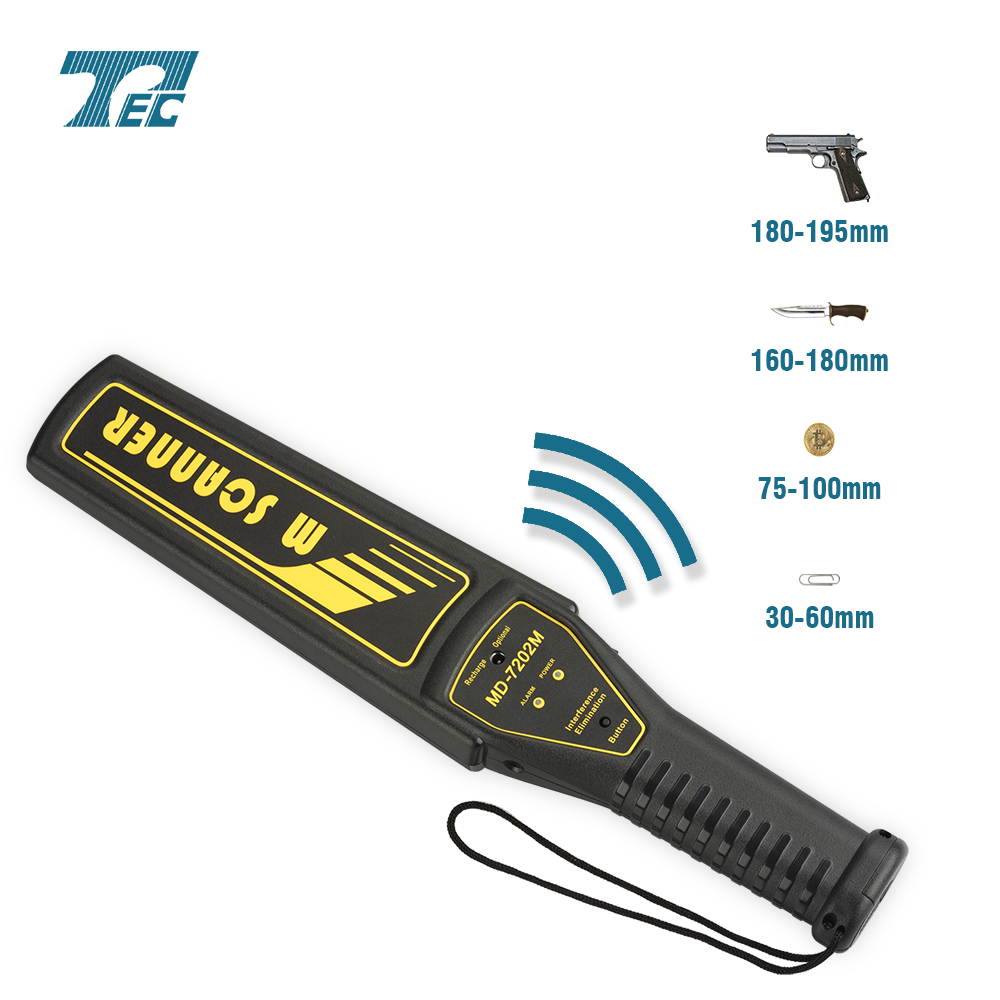 Applications:
1.Electronic detection inspection at airports,railway stations and wharfs.
2.Security inspection of customs,public securities,frontier defense and safeguard authorities.
3.Quality inspection of medicine and food commercial systems.
Features:
1.Highly Sensitivity,sensitivity can be adjusted.
2.Simple and convenient to use.
3.The detection distance wil not be changed when the battery voltage drops from 9V to 6.5V.
4.Low power consumption,work for 40 hours.
5.The power LED flash light when the battery is low.
6.With audio and vibration alarms.
7.With the polarity of the battery protection function,if the battery polarity is reversed,can not be successfully loaded detector.
Install and replace battery:
1.The battery lid can be opened by pushing backward with thumb at the concave groove.
2.Install the battery,the battery on the feet of the alignment hole detector on the battery box.
3.When the power indicator light flashing,you need to replace the battery.
Method of Use:
1.Turn on the power switch to C,if a click sound is heard,it indicates that the power has been connected,and the green LED will light at the same time,the detector using the sound and photoelectric indicator alarm mode.Sensitivity adjustment knob to the appropriate location,to suit your needs in different occasions detection.
2.When the probe in a quiet environment,need to use vibration alarm mode,the power switch to A position,use the same methids suit for the use of voice alarm.
Attention:
1.Be sure to switch off the power after using
2.Battery shall be taken out when the detector will be keep unused for long time.
3.Be sure to switch off the power when replace the battery.
4.This machine is not equipped with the charging interface and a charging battery,if necessary,please buy rechargeable batteries and battery charger.
Parameters:
1.Power:6F22(9V) battery,the use of time is more than 40 hours
2.Sensitivity:The smallest object detection is the staple,when detect 20mm steel ball,the detection distance is more than 8cm.
3.Measurement:415*85*35cm
4.Weight:350g
Alarm and Power LED Indicators
button
Handle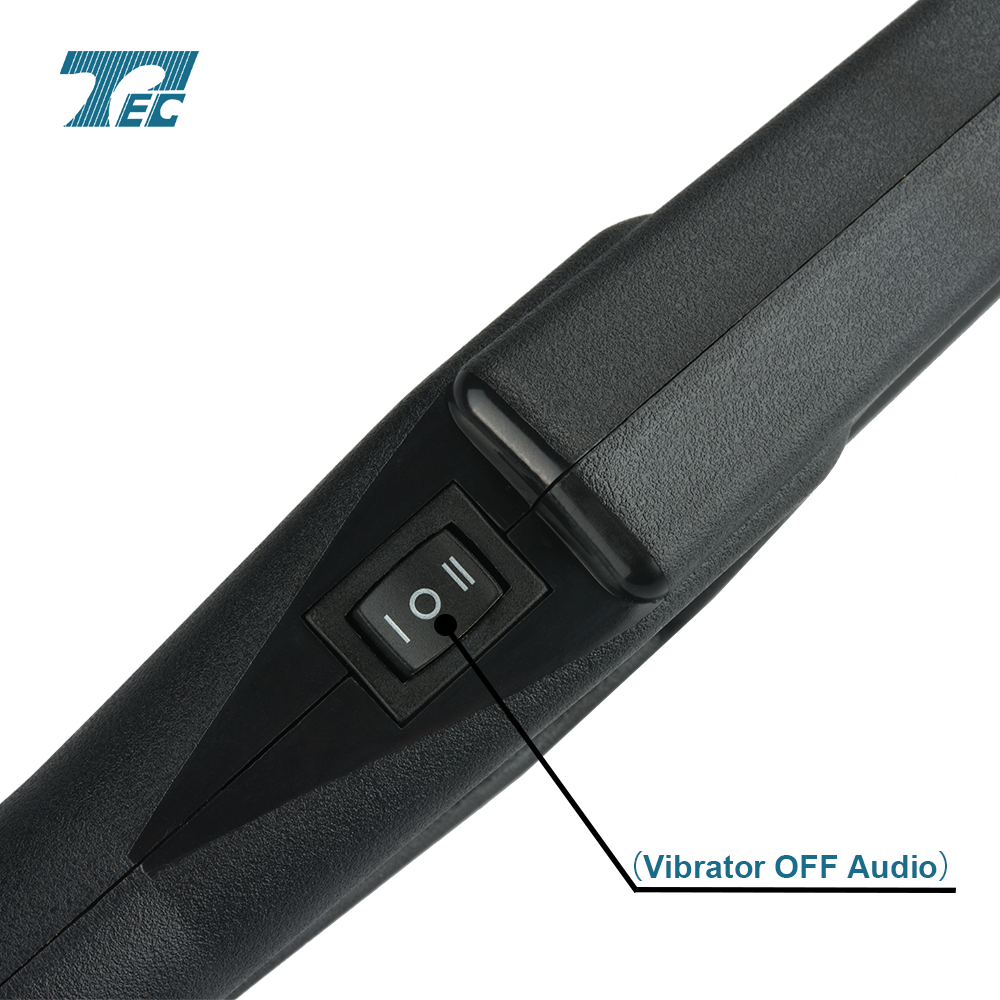 Package and whole hand metal detector
OEM Service
1> we accept all OEM service,if quantity is big,OEM is free of charge,if not,we will charge a little OEM Cost.